Woodside Sign Company
View Sign Gallery
High-quality signs can be the boost you need for your business's brand establishment, advertising, decoration, and information dissemination. For durable and attractive signage, all you need is Queens Sign Company, the leading Woodside sign company.
At Queens Sign Company, we are fully equipped to handle each part of the process of creating and customizing signs for businesses. We deliver our design, manufacturing, and installation services fast and efficiently. Our products are durable, high-quality, and environmentally friendly.
Signs strategically designed, created, and placed can effectively perform vital business functions such as establishing your company's brand or getting your customers to like and remember your store. Get all sorts of signs from our company, from eye-catching outdoor signs and coherent indoor signs to complex floor murals and attractive vehicle wraps. No matter what you need, we've got it all here for you!
Call Queens Sign Company today at (718) 866-4880 for your Free Consultation!
Signs That Work For You
Our signs are specifically made to perform special functions and not just stand on your doorstep or be hanged on your walls. If you need to increase the number of people visiting your store or to liven up your work environment, our signs can help you achieve these goals.
By holding consultation sessions, our signage specialists gather all the relevant information about your signage needs. We take note of your goals, vision, budget, location, and preferences to make sure that, we create the perfect signage to fit your company. Our signs will help increase your business's bottom line and set you apart from the competition.
The Right Signage For Your Business
At Queens Sign Company, we believe that every client has unique needs, identities, and goals. Your company has its own set of brand guidelines, principles, products, and services that only you provide.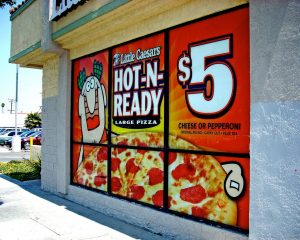 Queens Sign Company provides products and services that are founded on your uniqueness as a company. We aim to produce the best signage products for your business, whether you are a service provider, a corporate office, a government institution, a non-profit organization, a retail store, or a restaurant. We are here to create signs that truly work for your benefit.
With high-quality signs designed and built by signage professionals, your clients will know that you are serious about your business and that you provide your products and services with the highest level of quality. At Queens Sign Company, we want your signs' quality to mirror the quality of your business.
Improve your exterior look, increase customer traffic in your area, and help people see your company better through high-quality and highly visible outdoor signs. We can create all sorts of signs meant to be placed outside and grab attention. From towering pole signs to the uniquely crafted canopy signs, we can do them all for you.
The first impression is essential to any business. With eye-catching, professional-looking signs placed at the front of your building or store, you can establish your brand in your customers' minds before they even enter your business. You can choose among a wide variety of storefront signs like the versatile dimensional letters or the lightweight a-frame signs.
Furthermore, you can also add vinyl graphics to your windows and walls. These extra visual elements can add to the general cohesiveness of your storefront look. Banners, lighted digital signs, flag signs, and a lot more can definitely improve your first impression as a business.
With Queens Sign Company, you can expect that you will get whatever outdoor sign you want at the best prices without compromising industry-standard quality.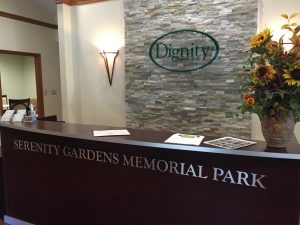 Signs are not just beneficial outdoors. Indoor signage can liven up your workplace atmosphere, establish your brand internally, and help your customers maneuver their way inside your building. All your indoor sign needs can be taken care of by the best Woodside sign company, Queens Sign Company.
Our graphic designers and signage experts will create signage that can truly serve your interior spaces. Perhaps you need more wayfinding and informational signs. Maybe you lack point-of-purchase signs. Or maybe you are looking for beautification signage such as wall and floor murals that showcase your company logo and other images. With our expertise and experience, we can recommend the specific interior signs that you're looking for.
From design to installation, your partners here at Queens Sign Company can handle everything you need to fill your interior with industry-standard interior signs. We can even make on-site assessments to ensure that the signage you will get will work perfectly for your interior.
Would you like to expand your advertising beyond the space around your building or store without spending too much on billboards or television ads? You can effectively expand your marketing reach with Queens Sign Company 's high-quality vehicle wraps.
Whatever business vehicle you have, whether they may be massive trucks and vans or small cars, we can wrap them up with high-quality, eye-catching graphics that can showcase your company's name, logo, and other images. This way, you can bring your company's advertising wherever you go!
Many businesses benefit from vehicle graphics, such as delivery trucks, pest control, repair services, and other service-oriented businesses that often need to visit their clients' locations. Having an eye-catching, expertly-wrapped vehicle lets your client know you are professional at the same time as it attracts potential new clients for your business.
Choose among a wide variety of vehicle wrap types, from full-vehicle wraps to partial wraps, to individually cut vinyl and magnet graphics.
The versatility of vinyl makes it a great material for signs and graphics of all shapes, sizes and weights. Queens Sign Company, your leading Woodside sign company, is fully equipped with all the expertise, resources, and facilities to produce all the custom vinyl signs and graphics you need.
Our experienced team can produce versatile vinyl banners for indoor use or external events like tradeshows and promotional events. We can also create simpler and smaller individually cut vinyl pieces that can be adhered to your glass walls and windows to show important information like your business hours.
We can also produce large-scale murals for your walls and floors. Even your cars and vans can be covered in high-quality vinyl graphics for a full-on display of your company brand. Queens Sign Company can create any vinyl sign you need.
Once we've consulted with you and designed the perfect sign for your needs and budget, you can expect Queens Sign Company to produce your sign with the best possible quality. Our professional, hardworking, and dedicated team of signage specialists will ensure that your signage products work perfectly for your company.

With our long list of available sign types, we know we have what it takes to provide everything you need from the signage industry. Much more so because as your leading Woodside sign company, Queens Sign Company is more than capable of producing fully customized signs from scratch.
At Queens Sign Company, we believe that no two businesses have the same needs. We make it our mission to offer all our resources, design capabilities, manufacturing facilities, and expertise to provide every signage need that our clients may have. We are ready to employ any method we have to achieve the sign you're going for, from burning, embossing, and sandblasting to carving and applying electric wiring for lighted signs.
Our signage specialists are ready to discuss your budget and goals and to determine the best customization options for you. In the end, we aim to provide you with signs that fit your company best, no matter how unique and specialized they may be.
Complete Commercial Signage Company
Only a few companies can provide the full set of services required in providing signage to businesses. As your top Woodside sign company, Queens Sign Company is one of those companies.
Our team of signage experts at Queens Sign Company can handle everything you will ever need when it comes to signs and graphics for your business. We handle designing, project planning, consultations, customer service, manufacturing, signage retail, installation, repair, and maintenance. If you're looking for someone to do something about your signs, we guarantee that we can provide that service to you.


Our process begins with a consultation with one of our signage experts. We want to hear all about your company's goals when it comes to signs. We want to work within your parameters, especially your preferences, budget, and schedule. If you already have branding guidelines and other visual tools that we can use, we can apply that to your signage. If you're still looking for designs, our graphic designers are more than happy to help you build the perfect visual elements and branding for your company.
Our manufacturing team creates mockups of the blueprint design to give you complete control over changes you want to implement on the design. Our goal is to be cost-efficient in our methods and resources, especially because our products and processes are environmentally friendly. So we want to work on every part of the process as seamlessly as we can.
Our installation team is capable of performing any methods of signage installation that you will ever need. We can apply static-cling adhesion to your vinyl graphics on glass windows. We can do a flawless manual installation of large-scale vinyl wraps on the curved and bent parts of your vehicle. We can also work on various foundational structures like poles and stands to which the signs will be attached. Our signage experts are dedicated to working till the last detail is correctly addressed.
Our main goal is to be your one-stop-shop for all your signage needs. You won't ever need to look for another company to work on your repairs or installation. Once you acquire your signage products from us, we will do the installation for you. All you need to do is tell us what you need, and we will deliver it to you fast and flawlessly for the best prices in town.
Our Commitment To You
Enjoy the finest signage products and services from the leading Woodside, NY sign company. We are ready to help you establish your brand, beautify your workspace, attract more customers, inform your visitors, and add protection to your building and vehicles with the best signage products offered by the industry.
Get the best products worked on by highly trained and experienced signage experts dedicated to providing you only with the highest quality of design, manufacturing, and installation services. Tell us your budget, goals, and vision, and we guarantee the best solutions for your signage needs in no time.
Contact Queens Sign Company today at (718) 866-4880 for your Free Consultation!