Elmhurst Indoor Signs
View Indoor Sign Gallery
Promotional, informational, and beautification materials for businesses are vital not just for outdoor usage but also indoors. What your customers see from the outside must be consistent on the inside. For high-quality Elmhurst, NY indoor signs coupled with stellar design, manufacturing, and installation services, all you need is Queens Sign Company!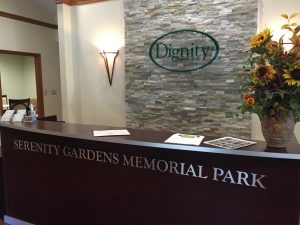 There are numerous options available for indoor signage products. In choosing which ones would be best for your company, we consider many factors, such as your business goals, budget, business type and industry, how your customers or clients work and move around your office space, and your location and building layout.
At Queens Sign Company, we create signs that will become effective promotional tools as we strategically design and set them up in your business location. Even if you just opened or recently transferred to your current location, unsure of how to design or place your graphics, our signage specialists can help you plan your custom signage by conducting on-site evaluations and recommending appropriate sign types as well as elements and design.
We are ready to provide you with our expert recommendations on how to create signage that can truly boost your company's aesthetic, marketing, brand establishment, and information dissemination.
Call Queens Sign Company at (718) 866-4880 for your Free Consultation!
Interior Signage For Office Buildings
A vital function of indoor signs is serving as directions for people to follow whenever they visit large, multi-company corporate establishments. Such signs make people feel welcome and can greatly reduce the need for people to ask for directions.
Queens Sign Company can significantly improve your office building's wayfinding conditions by designing and placing signage in strategic areas. We also offer specialized signs such as accessibility signs and those that comply with the Americans with Disabilities Act.
Furthermore, indoor signs can also be used to establish a company's brand in its interior spaces. With our effective and attractive dimensional letter signs, logo signs, and wall and floor murals, you can showcase your company's visual branding and message. You can place your company's history, logos, taglines, trademark images, and other visual elements on these signs to display your company's identity.
Retail & Restaurant Indoor Signs
Branding is also important for signage in retail stores and restaurants. But when it comes to these industries, signage's bigger role is to showcase the companies' products and services as point-of-purchase tools.
Queens Sign Company provides strategic design and placement services for signage products to effectively highlight the products and services you want to emphasize. Our menu boards, accessibility signs, department signs, banners, sale signs, and vinyl posters can do a lot for your special sales, discounts, new products, and best sellers.
With our experience and expertise, we can make indoor signs that are intuitive and interactive. We assess the traffic flows and customer behavior inside your store or restaurant and design and place your signs according to this information. In the end, your customers will find it very simple to navigate their ways around your space.
Signs for Warehouses & Manufacturing
Interior signs that promote safety, team morale and company branding are important to businesses like factories, industrial facilities, warehouses, and distribution centers.
Queens Sign Company can design and create high-quality signage for your industrial and storage facilities to reinforce your place's safety standards and make a friendly atmosphere for your employees. Whether you need complex wall and floor murals and graphics or simple fire exit and other danger-avoidance signs, our signage experts will help you find the best signage products that can truly perform the functions you need for your business.
Cohesive Interior Signs for Business
Signs used for businesses don't often stand alone. You have your point-of-purchase signs, security and informational signs, beautification signs, and brand establishment signs. If you're going to use more than one sign type, they must look united and coherent so they actually work together for your business.




It helps if your company already has established brand guidelines that our graphic designers can incorporate in the signage products that we will create. If you need help though, we are more than happy to provide design and brand-building services from scratch to create cohesive interior signs for your business. We are ready to provide customization to our signage products to ensure that all your signs truly speak your brand as one whole coherent unit.
Every Indoor Sign Your Business Needs!
Queens Sign Company is well-equipped to produce any sign type, design, and structure for all you business signage needs.
If you think the signs you envision for your business are too specific, don't worry. We have the facilities and expertise to create them for you. Whether you want small and simple signs like panel signs and cut vinyl or the more complex promotional graphics like murals and lighted dimensional letters, we can do those for you. All you need to do is tell us your vision, goals, budget, needs, preferences, and any other relevant information, and we will create the perfect sign tailored to your liking.
Here are some of our sign type categories that can get you to start thinking about your Elmhurst indoor signs:
If you think indoor signs are not enough for your vision, then don't worry. We can also provide a seemingly endless list of signage products that can complement your indoor signage. You can have vehicle decals, vinyl graphics, outdoor and storefront signs, lighted signs, and so much more! We can all make them look united and coherent, boosting your company's branding, aesthetic, and visual functionality altogether!
Full-Service Interior Sign Manufacturers
As the leading producer of industry-grade Elmhurst indoor signs, Queens Sign Company also provides a full set of services needed to create these signage products and bring them to your business location.
Queens Sign Company's signage experts can provide the three most important services in the signage business–sign design, manufacturing, and installation. Our graphic designers, manufacturing team, and installation experts are here to provide you with the highest quality of services available in the signage industry.
We provide on-site evaluations of your building or business area, so we know how to strategically create and install your signs. We will offer the best expert recommendations that we can provide, advising you on the best colors, sizes, types, styles, designs, and other specifications.
Our manufacturing and installation teams have strict quality control standards that they implement till the last detail. We make sure that the final printed out products match what we originally intended without any sign of imperfections. We also guarantee that no bubbles, dents, stains, rips, discolorations, or ripples, will be visible once your signs are installed in their proper locations.
From consultations and design to manufacturing, installation, and even repairs, Queens Sign Company has you covered when it comes to getting the best Elmhurst indoor signs.
Free Expert Indoor Sign Consultation
Enjoy top-notch Elmhurst indoor sign products and services from the finest signage company in the area, Queens Sign Company. We guarantee first-rate design, manufacturing, and installation services as your one-stop-shop for all your signage needs.
Our signs are strategically made to comply with your needs, preferences, and requirements—from beautification and branding to wayfinding and informational functions. All your signage needs can be found in one company. Partner with Queens Sign Company today and get the boost your business needs!
Call Queens Sign Company at (718) 866-4880 for your Free Consultation!