Queens Custom Signs
View Custom Sign Gallery
Do you need several Queens custom signs for your business, event, or any other activity that requires them? Help your business or display stand out by getting the best custom signs from Queens Sign Company!
Our company creates all sorts of signage elements for businesses, groups and in various specifications. Just let us know what ideas you have for your signs, and we will beautifully design them for you.
We can create any type of sign for your business and ensure that each one will make a difference in achieving your business goals.
When it comes to our custom signs, we use the best and sturdiest materials to make them long-lasting and durable in any weather. Our services are very affordable, allowing small businesses to get high-quality custom signs for their businesses as well.
Call Queens Sign Company at (718) 866-4880 for your Free Consultation!
Stand Out With Unique Signage
Let your business shine among the competition with the help of high-impact, affordable, and attractive custom signs. In Queens, Queens Sign Company is a trusted custom graphics and sign provider—creating unique signage that will help your business flourish and let people see how dynamic your business is.




Our team specializes in making your visions come to life, designing them in a way that promotes your brand more effectively. Though you may have just a few ideas at the moment, we can work on them immediately. We can design a draft for you that mirrors the concept you present to us. Whether you want a simple sign or some personalized off-site signs, we can create and install them for you easily.
Designed For Your Brand & Business
Having a customized sign will ensure that your brand doesn't get confused with other similar businesses in the industry. Custom signs can also help you change the image of your brand from the perspective of your consumers and give them a fresh, enhanced outlook. Once you get these signs applied across your business, you will further reinforce your brand and showcase your business's professionalism.
No matter what type of business you have, Queens Sign Company can create customized graphics and signs for you. You will make the most of your investment in our signage products as you partner with us because the custom signs we produce can improve your business projections. Our team can even recommend which signs should be used and where they should be placed strategically to get the customers' attention and give the best impression to them.
Some of the custom signs we make are down below:
All the customized indoor and outdoor signs we make are perfectly suited to your locations and specifications. Whether they request just one sign or many of them, our team of specialists, manufacturers, and installers is ready to create them with the efficient materials and tools available at our disposal. Using a custom sign will showcase your brand's personality and get people curious about your business when they see the sign.
Our Custom Sign Process
Having unique Queens custom signs for your business can tell people a lot about your brand. Since they do not look like any other business signs, you need imaginative designers who can get the design right and appropriate for your specifications. Our designers can do just that once you give us all the information we need to know about your brand, space, and other requirements. We will then create a draft so you can check if we are in the right direction.
If you approve the design once everything is perfect, we will immediately hand the design over to our sign fabricators, who will then use high-quality materials to fabricate your signs. We do everything in-house to guarantee that everything is done correctly before it is installed in your space.
Once it passes the inspection, our sign installers would bring the signs to your space and install them in a place that will get immense attention. We also make sure they are installed safely, and we can help you maintain them.
Free Custom Sign Consultation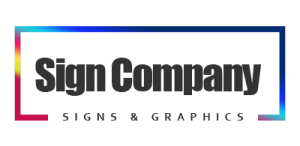 If you want the best Queens, NY sign company to handle your custom signs, you won't go wrong with Queens Sign Company. Our Queens custom signs are one of the best in the area, and no matter what form or shape you want your signs to be, we can deliver.
Once the custom sign we made for you is installed, you will see an improvement in your sales and brand presence immensely.
Call Queens Sign Company at (718) 866-4880 for your Free Consultation!